10 mars 2013
Dear, it's been so long!
Let's get straight to the point: I haven't had time to update this blog for a looong time, and I'm not planning on doing it ever again. A 2 year old daughter doesn't mix well wit extra time to update a blog I'm afraid! :)
But a few weeks ago I opened a Friends in the Leaves Facebook page because after almost two years without sewing any toys I started again:
www.facebook.com/Friends.in.the.Leaves

and a few minutes ago, I opened an Etsy shop to seel them! I'm very excited and scared!
www.etsy.com/shop/FriendsintheLeaves
I won't delete this blog as I still go back to it sometimes, for references. For the few of you who wander here (by mistake!?!), I hope to meet you again on Facebook or Etsy.
Aurore
21 mars 2011
Prolonged silence...
Two weeks ago, I gave birth to a gorgeous baby girl called Emma. The labour was long, painful and I ended up having a cesarean. Consequently, I won't be doing any sewing for some time; partly because I don't have the time, partly because the time I have I want to spend it gazing at her and partly because I physically can't do much!

But I'll keep you posted and will try to come back as soon as possible! 'Cause I still miss sewing!
Cheers,
Aurore
01 décembre 2010
Some skirts!

Here are a few skirts I made for the markets. There's two more to come!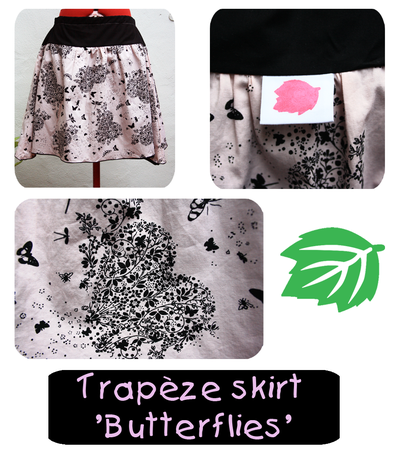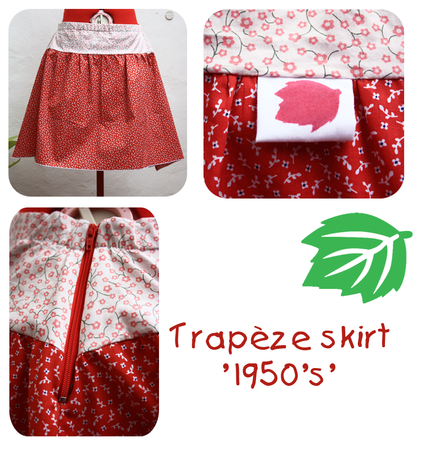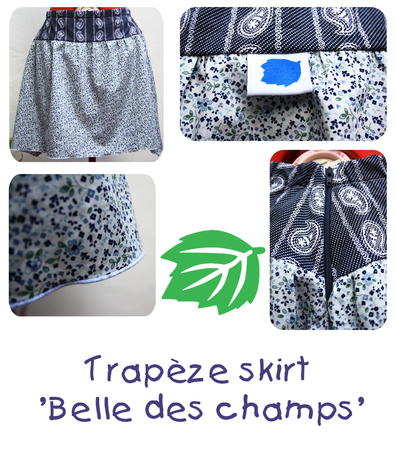 Voilà!
22 novembre 2010
Bubble Top 'Griotte'
And a new one! No one can stop me!!!
Click on the picture to zoom in!
21 novembre 2010
Bubble Top 'Flowers at dawn'
I made it today, much faster than I had expected! No complaining! :)
As usual, click on the picture to see it bigger.